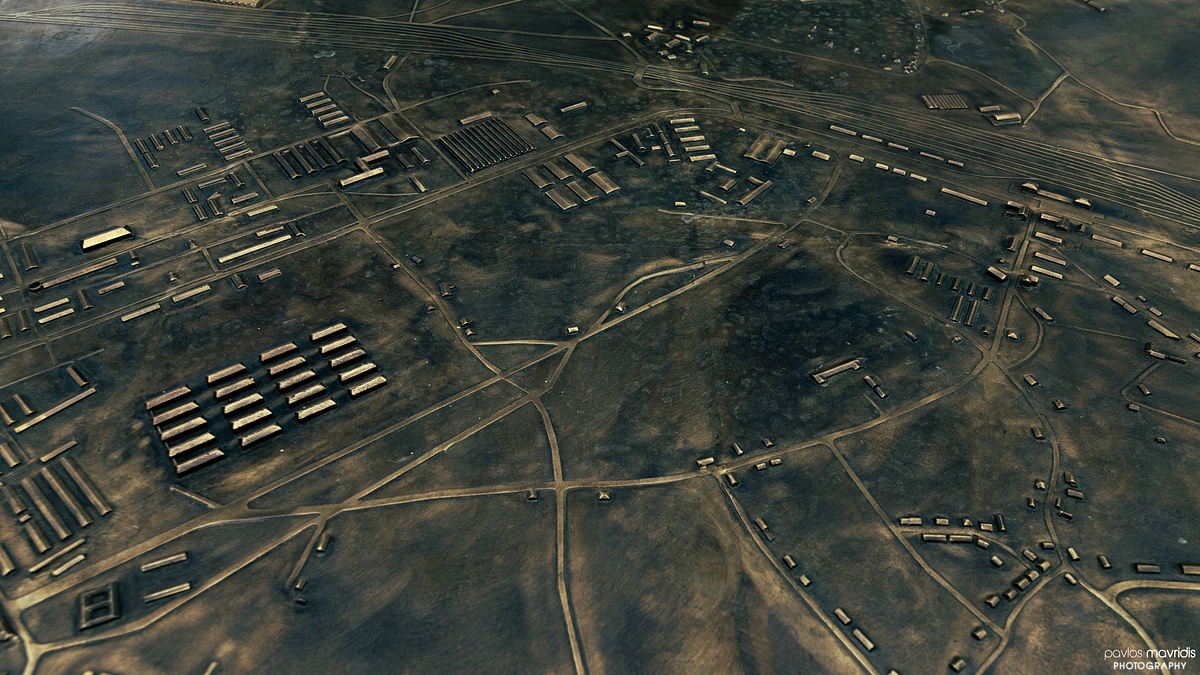 During our recent trip to Krakow for shooting Iron Maiden, we managed to visit the Auschwitz-Birkenau memorial, the former German Nazi concentration and extermination camp. It was a trip that I've been wanting to do for many years. I don't believe that if someone belongs to the "other" side can change his mind by visiting this place. I strongly believe though, that any person who is interested in history and understands the cruelty of people that organized this, should pay a visit to this place once in his lifetime.
Thinking that there are still people  alive that were born on this period of time, you can then understand how close in terms of time this is to us, and how short our memory is, considering all the crimes that take place nowadays.
The place, although there are hundreds of people walking at the same time, is extremely quiet. The vibes of the surroundings are so strong that no one is talking or being loud, but instead is trying to pay some respect. My camera "helped" me hide behind my lens and made me feel safe and distanced. As our guide noted, this was a death factory. Of the 1.3 million people sent to Auschwitz, 1.1 million were murdered. The first shock comes, when you visit the room with the fabric made of human hair, the one of the two places in the memorial where photos are not allowed. A room with a huge showcase, full of thousands female pigtails, human hair everywhere.
There are 3 camps in this village, the tour consists of 2 parts, Auschwitz and Birkenau.
For more information, please click on this link, the official website of the Auschwitz-Birkenau memorial and museum.
Because some of the images might be disturbing or cause discomfort, you can navigate away from the page. If you decide to continue, this is my collection of images I personally created while walking on a guided tour, to one of the most horrific places in the world.
---