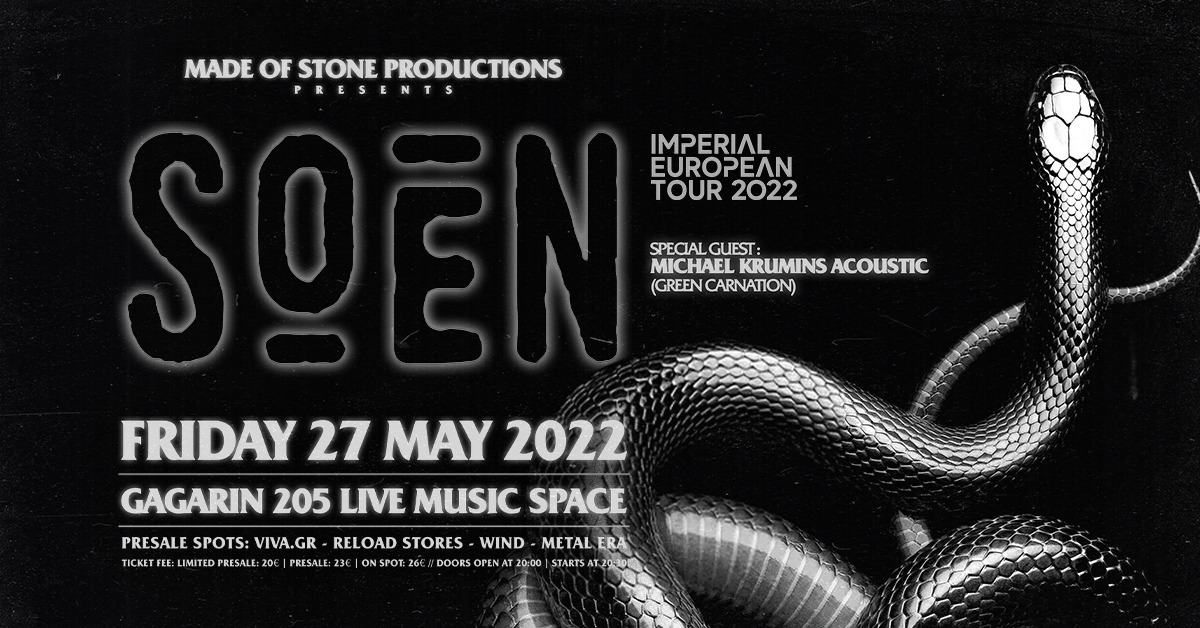 It has been 28 months since I last entered a photo pit. Thanks to Made Of Stone Productions I made it again, by watching this amazing band for the second time (click here to see my photo report from the 2019 gig).
Soen, Wheel and Michale Krumins Acoustic (from Green Carnation) live at Gagarin 205, Athens, Greece on Friday 27/05/2022.
Event by Made Of Stone Productions.
---