Following the concert review plus exclusive photos I did for Iron Maiden live @ Tauron Arena Krakow (13/06/2023) here are some details behind the interview with Michael Kontraros (Michael Kontraros Collectibles) taken by Yiannis Poullos (Journalist, Senior Editor) for Documentonews.

So here is the back story:
A few weeks prior to the concert I saw this post about a Kickstarter campaign with Iron Maiden miniatures. While digging into this I realized by reading the name of the sculptor that it is actually a Greek name. After I confirmed this information followed by some research I thought that this must be combined with the review somehow and I informed directly Yiannis who has been helping me with this project. Within the next hour I got a call back that an interview had been scheduled. This concluded my final application to the Iron Maiden press office, and the rest is history. 
The interview was published on physical form on 06/09/2023 and online on 09/08/2023 (you can read it here).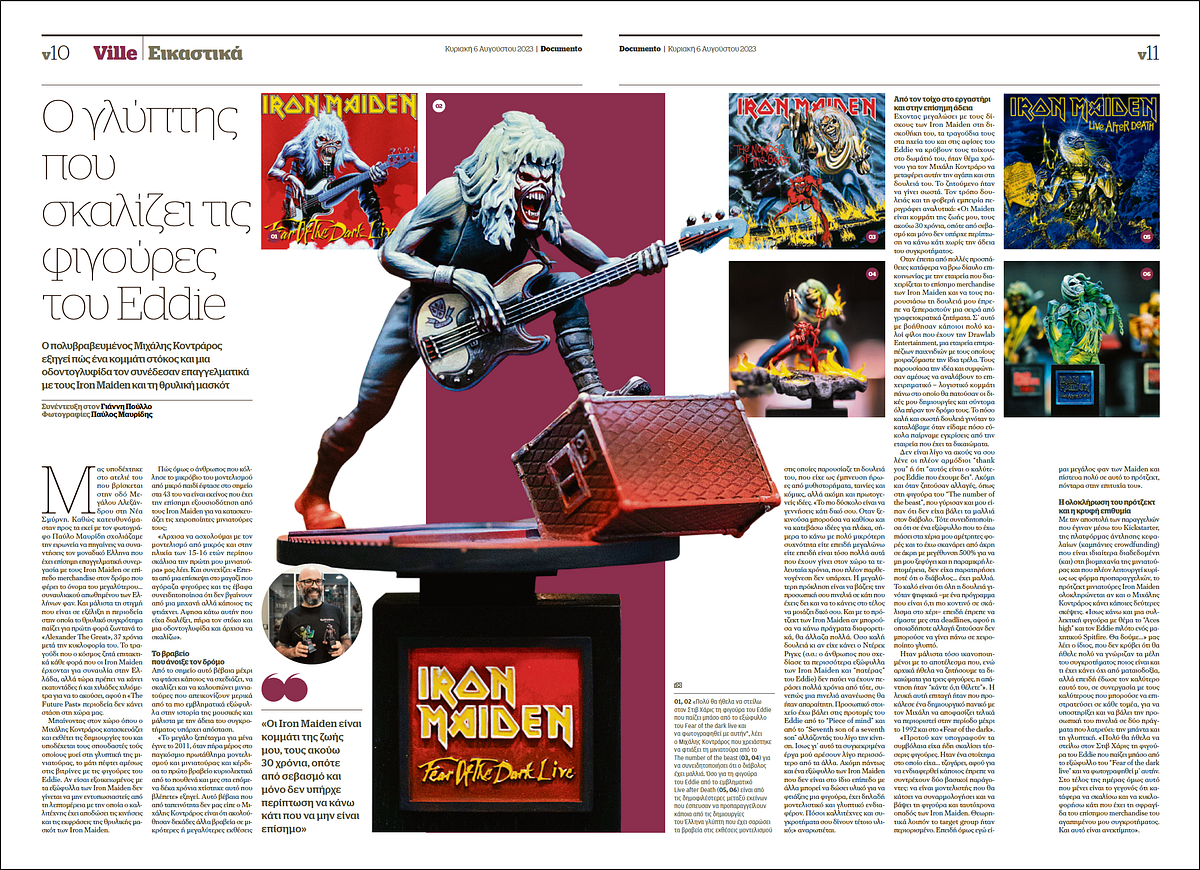 Special thanks to Michael for accepting our proposal and welcoming us to his Studio. I hope his wish at the end of the interview ("I'd love to send Steve Harris the bass-playing figure of Eddie from the cover of Fear Of The Dark Live and be photographed with it) becomes real.
I could hold the camera of course!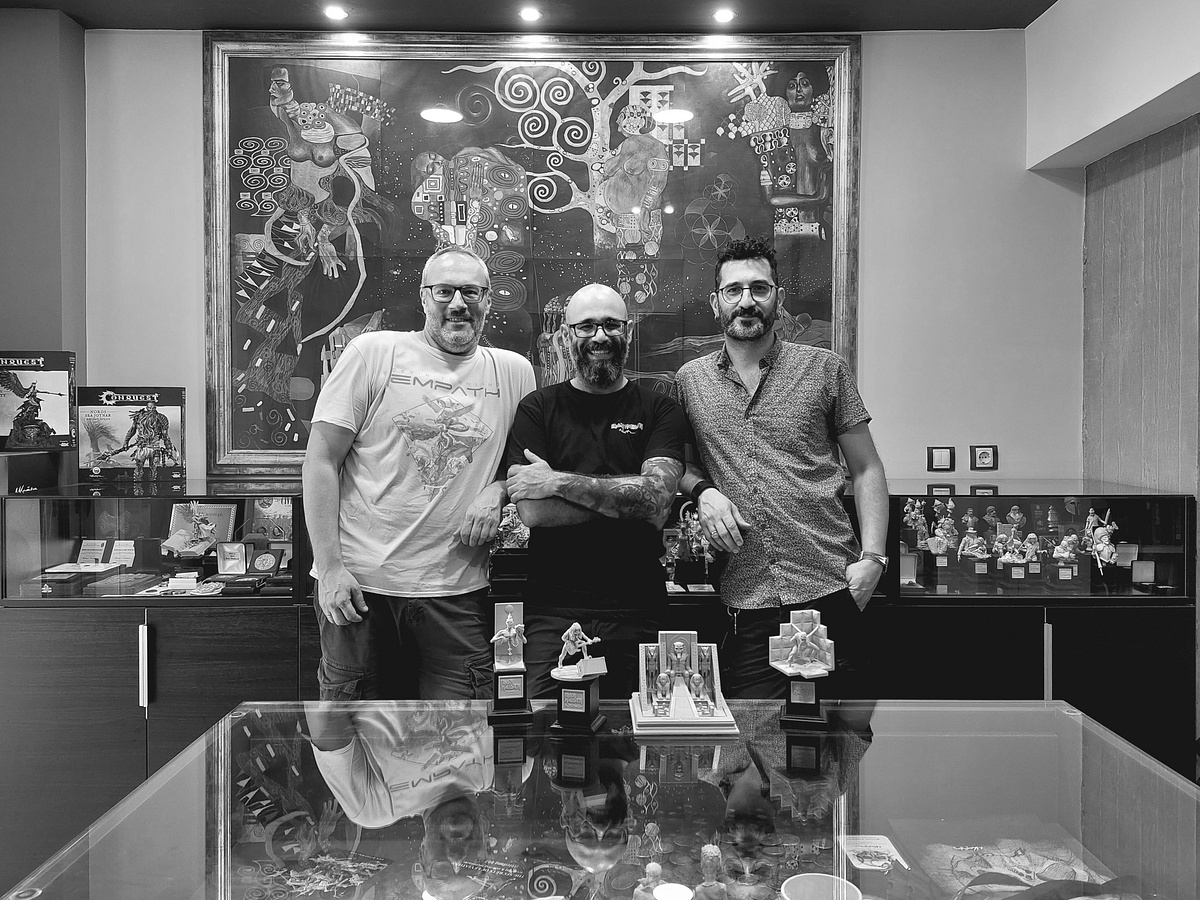 Here are some pictures I took of the painted miniatures. The level of detail and quality are really impressive. Looking at these versions of Eddie from covers we have been staring since we were kids is amazing and it brings these characters to life in a unique way.

Up The Irons!

---